From West 57 to West 43 New York Street – Steinway & Sons changed salon location.
Leading brand in world's piano market takes over the place after International Photography Center. Executive chairman leased 40 000 square feet space for next 15 years. They will organize ground floor, basement, and 33rd floor in a building on 1,133 avenue of West 43 Street.
Retail show room will be placed on the ground floor with floor-to-ceiling plate glass shop-window.
As it was in the past, the basement will be the testing room. On the 33rd floor is going to be an office and recording studio.
New place is planned to be more public and open for all people, than previous location. Mrs. Selldorf said that building on West 57 Street was "almost tucked away in a canyon".
Dimensions and weight of grand pianos makes them difficult to move. Company executives took that into consideration. There will be a loading dock next to the showroom.
Chairman and managing director hope that this new place will become musicians community club, as two last locations were.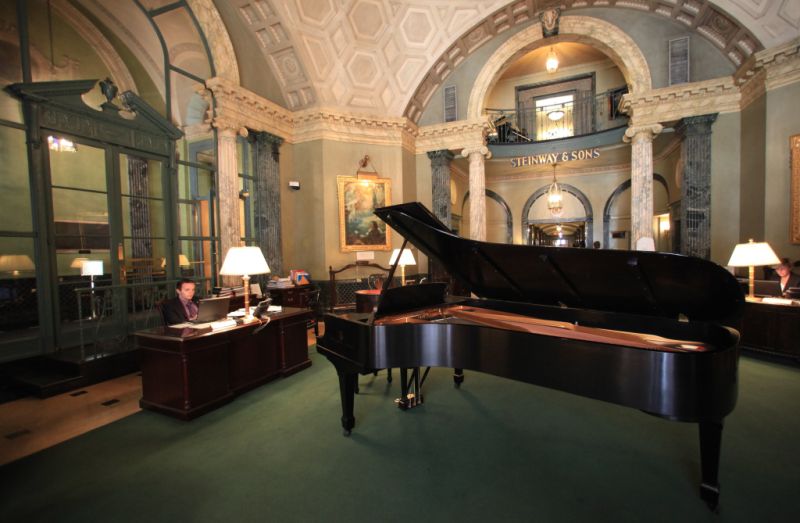 The hall of Steinway & Sons salon at 111 West 57th Street in Manhattan
photo source: http://cityroom.blogs.nytimes.com/2013/03/26/steinway-to-sell-its-famed-showroom-building/